Live and onstage recordings of some of the most outstanding musical performances are available. Everyone recalls the first Woodstock, where Santana and Jimi Hendrix really turned up the level; the same is true of the 1991 "Bring the Noise" tour by Public Enemy and Anthrax, as well as the 2011 Lollapalooza festival, where Deadmau5 gave a live performance.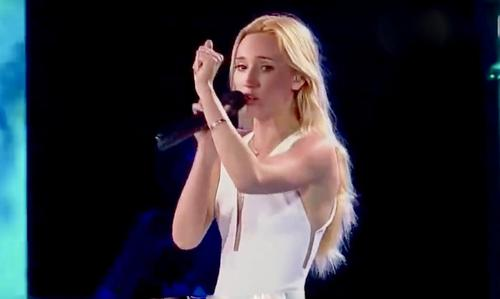 During a concert tour in South America in February 2014, the late British rock great Rod Stewart invited a special guest to perform "Forever Young" with him. The visitor was his own daughter, and over time, the footage of this performance became well-known.
Ruby Stewart, Rod Stewart's fourth child, was born in 1987, the midst of a very busy and prosperous time for her father, according to TipHero. Ruby also became a model because of the model looks she received from her mother Kelly Emberg because Rod Stewart married a variety of fashion models over the years, especially those that appear on the Sports Illustrated Swimsuit Issue.
Despite Ruby's moderate success as a lingerie model, she decided to follow in her father's musical footsteps by forming a rock band in Los Angeles in 2010. However, that initial endeavor only lasted a few years, according to Express & Star.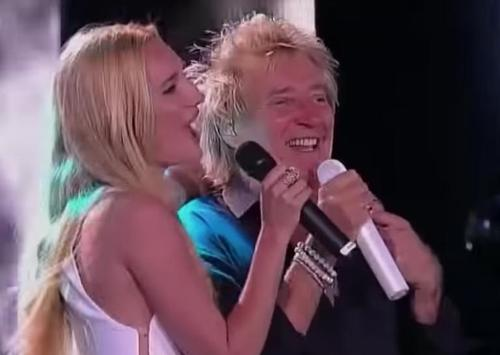 Ruby thought about the advice offered by her father, a man who has never shied away from experimenting with various genres to produce popular songs, as she was still working out her next step as a musician.
The Sisterhood is a duo that has previously opened for Rod Stewart while on tour, which is probably why we are still in love with their cover of "Forever Young," a Bob Dylan song that dates back to 1973. Ruby realized that her sweet and feminine voice would be appropriate for American country music, which led her to switch from art house rock to a more folksy sound that paid homage to her Southern California roots.